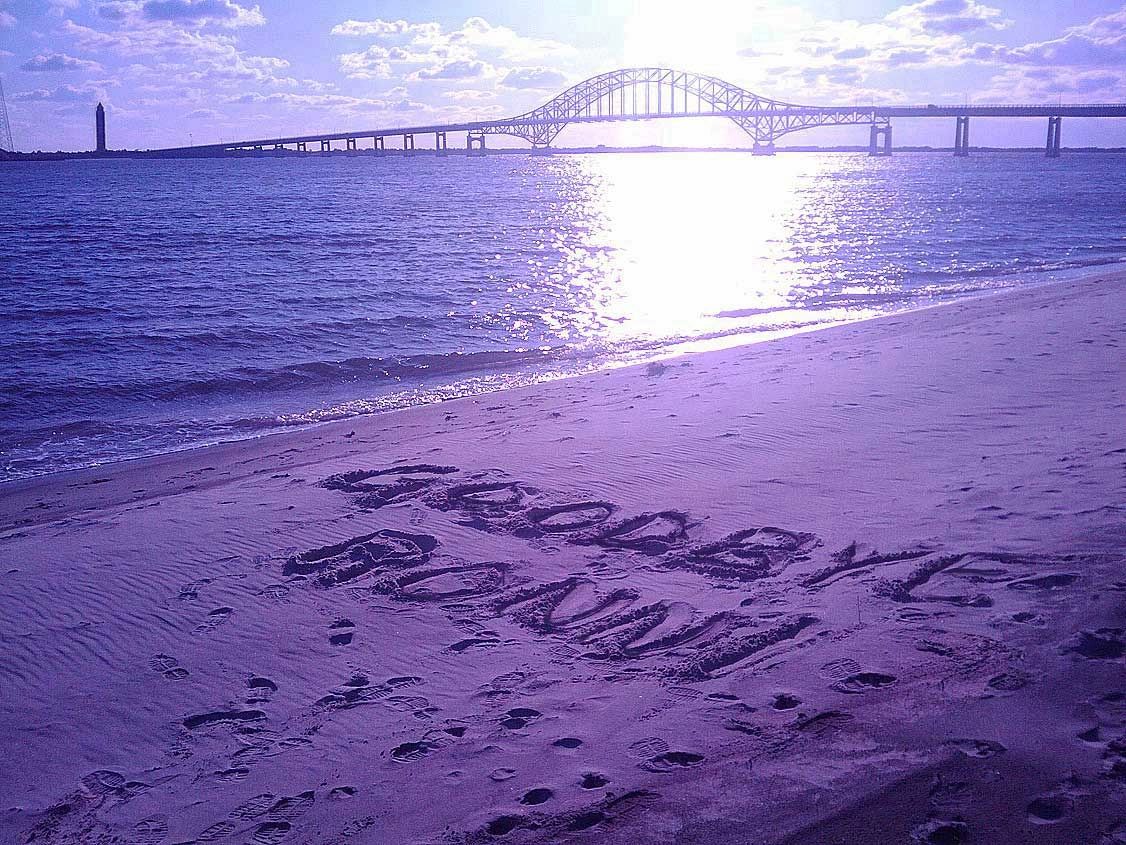 OBITUARY
-- for immediate release --
January, 2012
RONNI CROOKS, NY's FEMALE GUITARIST,
LAID TO REST
Renowned female guitarist, Ronni Crooks, was laid to rest January 10, in Lindenhurst, NY. "A professional guitarist since the age of 13," as Guitar Player Magazine wrote in its glowing 1984 review of her abilities, Crooks spent five years at an early age as the protégé' of jazz guitar legend Billy Bauer, who had played with such legends as Billie Holiday, Charlie Parker, Lee Konitz and Lenny Tristano. Bauer was so impressed with the young Ms. Crooks' guitar prowess that he published her earliest jazz compositions through his own publishing company as soon as they had been recorded. He also included a tale about her in his own 2007 autobiography, "Sideman." She had also been included in the book "Madame Jazz: Contemporary Women Instrumentalists."
Crooks rose through the ranks, initially riding the LIRR and subway in to play jazz seven nights a week on Harlem's "chitlin circuit," in an otherwise all-black,/all-male ensemble comprised of top NYC session players. She soon became the house guitarist at Manhattan's famed Riverboat nightclub. Her bread and butter work for more than a decade became society ensemble gigs -- playing standards, big band, jazz and orchestra gigs regularly at Top of the Plaza, Grand Hyatt Regency, Waldorf Astoria and other top rooms. She was also on the first-call list as guitarist for pick-up band work, backing such acts as Sam the Sham, Gary U.S. Bonds, Mary Wells, The Belmonts, The Tokens and many others when they came through the Tri-State area.
As Crooks diversified out of her jazz roots, she also became acclaimed as a great funk player. By the mid-80s she had also fully perfected her rock chops as well, fronting her own "Ronni Crooks Band" to perform her own songs across the NYC metro area at such LI mainstays as Sundance, Northstage, Cheers, Sparks, Right Track Inn; NYC clubs like Bottom Line, SNAFU, The Ritz, Bitter End, CBGBs, Cat Club; and even The Channel up in Boston. The Music Paper called her "beautiful and remarkably talented", as her photos and reviews began to appear in the pages of local and national music publications. But having been a Sears catalog model in her teens, Crooks found that her good looks often forced her to prove her playing abilities over and over. She did extensive recording session work, often as a paid un-credited sideperson. Known releases Ronni played on include "Be Mine" by Grammy-winner Bobby Ross Avila (RCA) and "Never Want To Let You Go" by The Shielas , from the soundtrack to the Dino DeLaurenttis film "Date With An Angel," which she was flown to L.A. for. She was also called upon for her guitar playing by such recording artists as metal guitar icon Michael Schenker, funksters The Family Stand and Janet Jackson. Crooks was featured in a 1994 magazine cover feature on the "top three female guitarists," along with Michael Jackson's Jennifer Batten and TNN's Wanda Vick. When she met Vick in person at a Nashville trade show shortly afterwards, Vick had come complete with her former Wild Rose band (RCA) rhythm section in tow and they tried to talk Crooks into relocating to Nashville to form "an all-female Dixie Dregs," with Ronni playing all the Steve Morse type guitar parts. Upon meeting Batten while both were performing in Germany months later, Jennifer told her that had she known of her abilities the year before, that she would have "handed her the Michael Jackson gig" when she left to pursue her solo career.
Throughout her career, Crooks was endorsed by a number of guitar and equipment companies. She owned one of the original Steinberger guitars for some 30 years and was, briefly, also an endorser. She then became an endorsing artist for Vigier Guitars of France in 1992, an affiliation that continued until her death. Throughout the 1990s, Crooks appeared at numerous music tradeshows and clinics across the U.S. and in Europe for such companies as Vigier Guitars, Crate Amps, Dean Markley Strings, Godin classical guitars and others, playing alongside A-list stars such as Neil Schon of Journey and Alphonso Johnson of Weather Report. She also did numerous international TV and print interviews over the years at the appearances.
From the late-80s until her passing, she was a member of the rock band Toys, that had several record releases. She was also featured in the band's late-90s music video for the song "Killed By You," both playing guitar and fronting the band at that point. That video won an award from both SONY and The American Film Institute" and was included on a video EP for an early interactive Guitar Hero-like guitar, along with Tom Petty, Collective Soul and Hootie & the Blowfish. Crooks also had her own solo release in the '90s with "Guitaresse," which had landed her many of her endorsements.
In 2000, at the peak of her career, Crooks was rundown in front of a Long Island hospital by an off-duty NYC police officer. The police accident report was written as a "fatality" but Crooks was brought inside the hospital ER and shocked back to life. She spent the next several weeks in a coma, lying in the Stonybrook Hospital brain trauma unit and more than a year in therapy to be able to walk again from her other injuries. Due to the accident, Crooks lost her short-term memory capabilities – remembering how to play but struggling to remember and retain songs. While she was somewhat sidelined from performing live, she continued to write and record.
Throughout her 30+year music career, Crooks remained humble and low-key, with many of her own immediate family unaware of many of her accomplishments. She wrote a monthly guitar instructional column for a national magazine. She was featured om the same European music fest bill as guitar greats Steve Vai, Andy Summer and Peter Green. She was considered a groundbreaker in the early "women musician movement," often the sole female auditioning or in the band. She was prominently featured on the cover of Long Island's premier live music newspaper in the early 80s under the banner "Rock's Female Assault." The tale of Crooks flooring a drunk biker with one punch, who pushed her and yelled "female musicians SUCK" after she'd just come off a stage and played two encores, is local music legend. The same with the true tale of Crooks sewing her own fingertip back on after slicing it off while cutting a bagel…and then playing a live gig hours later. She earned her fans the hard way -- one at a time with charisma and in person, back before the easy days of social networking on the internet.
Some of the little known facts about Ronni Crooks that are interesting include: she was a licensed medical assistant and phlebotomist, graduating valedictorian and with the highest GPA in the history of the school. Using those skills, she also happened to have been the assistant on both the felons Martin Tankleff's and Amy Fisher's nose jobs! She had a phobia with such things as rabies and botulism, with a favorite related movie clip being the very beginning of Steven King's "The Stand" -- with the crow and all the dead bodies from plague -- and "Don't Fear the Reaper" playing on the soundtrack. Conversely, she was a huge fan of the genius of Harpo Marx and Mozart.
But in the end, after years of traveling in support of her musical talents, Ronni Crooks was still returned to the town where it all began; the place she tried to escape growing up in a two-bedroom house on Wellwood Avenue, alongside six other brothers and sisters, her mom, dad and grandmother. Somehow there is also some irony in that she was laid to rest on Pat Benetar's 60th birthday – the other famous female rocker from Lindenhurst, LI and with whom Crooks had played as a teen, auditioning during Benetar's "Catch A Rising Star" club days. In the end, she was returned to the town she'd left over 30 years earlier and buried, next to her beloved mother Grace, just down the street from the house she was raised in.
A true original who was never afraid to pursue her dream and do it her own way, she even went out as uniquely as she lived: dying more than once and managing to make her final death an event that spanned two years – she passed away on New Years Eve, 2011 but due to the holiday, her death was not officially recorded until New Years Day, 2012 (possibly also making her the first official New York death of 2012.) She was also buried with a can of FingerEase string lubricant and one of her custom jazz picks in her hand, two things she never played without.
Ronni Crooks suffered from a congenital heart defect, mitral valve prolapse, for which she took daily medication. She had a flu New Years Eve and, reportedly. felt tired while setting up her equipment to play. She laid down on a couch to rest and never regained consciousness. She is survived by her daughter Nikki, who followed in her musical footsteps and performs internationally as a club/remix DJ (aka DJ Neekola;) three sisters Grace, Susie and Terry; and two brothers Jack and Steve.
______________________________________________________
Music and photos of Ronni Crooks are currently available at www.RonniCrooks.com
For more information contact: EMAIL